🇬🇧 The history of the Reserve
By Alberto Colazilli and Piera Lisa Di Felice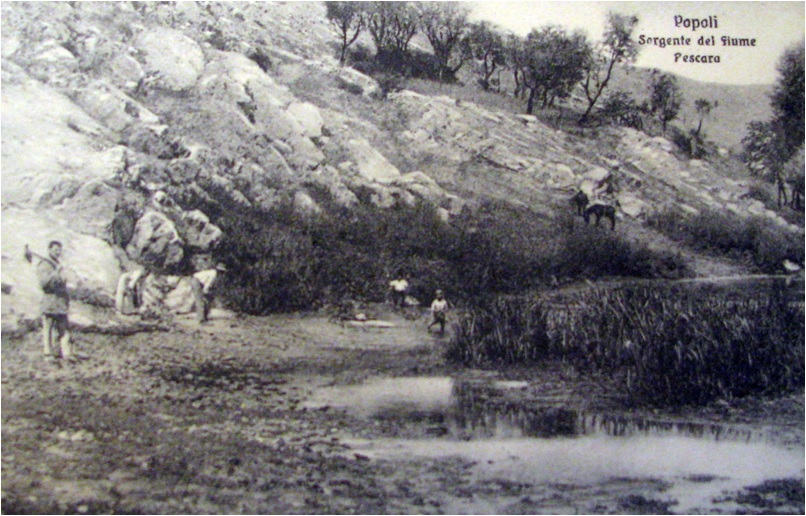 Since antiquity, the Pescara springs have always been a particularly beloved location for the inhabitants, thanks to the richness of the abundant springs and the beauty of the place. In period photographs from the early 20th century, we can see a landscape of the springs where the locals used to go fishing for shrimp and trout with boats, or where women used to do their laundry in the reeds and among the hygrophilous vegetation. It was a place of social gathering, play, fishing, meeting and rest.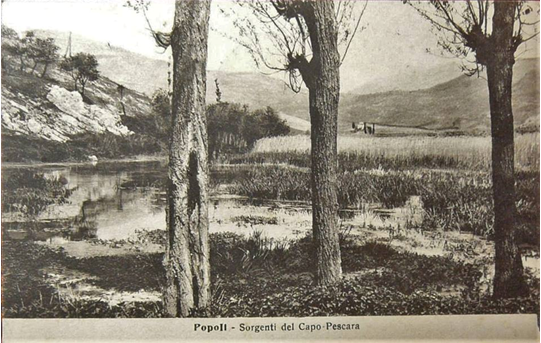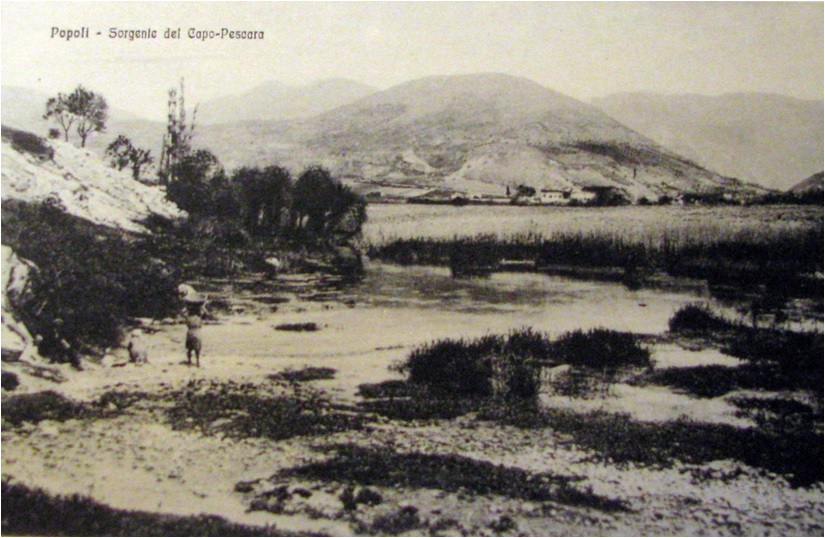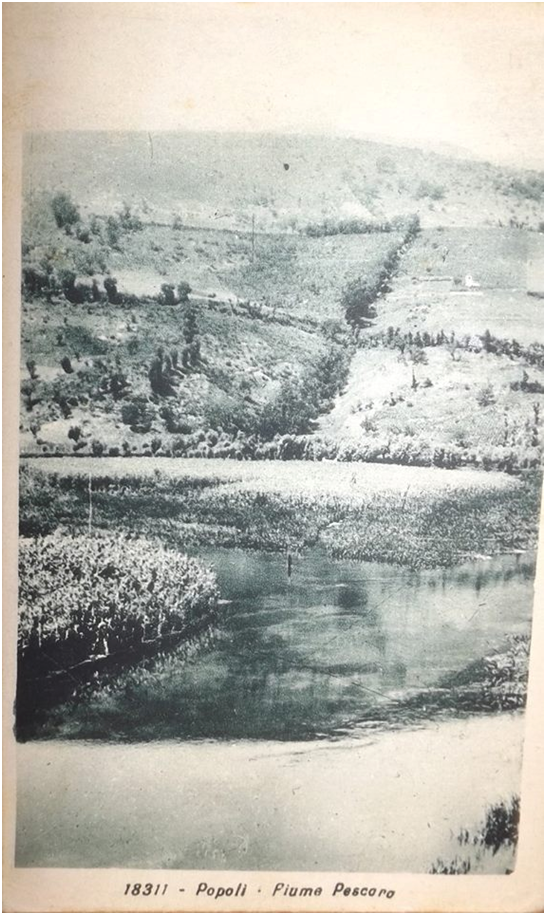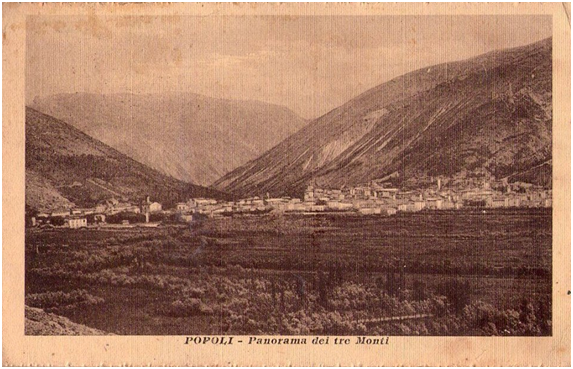 At that time, there was still no Pescara-Rome motorway and the springs were only bordered by the railway line. The construction of the highway began in the late 1970s and the visual impact on the landscape of the springs was very significant. Not the whole site was covered with hygrophilous woods or lush vegetation. The marsh reed thicket was certainly supervised and reeds were used to make field fences or to manage vegetable gardens. Much of the banks of the springs were used for the cultivation of hemp, from which the 'canapine' path derives today. Agriculture, trout and shrimp fishing were the main activities around this nature site. The only disturbance to the landscape of Capo Pescara was the route of the Pescara – Rome railway, which was built near the spring lake.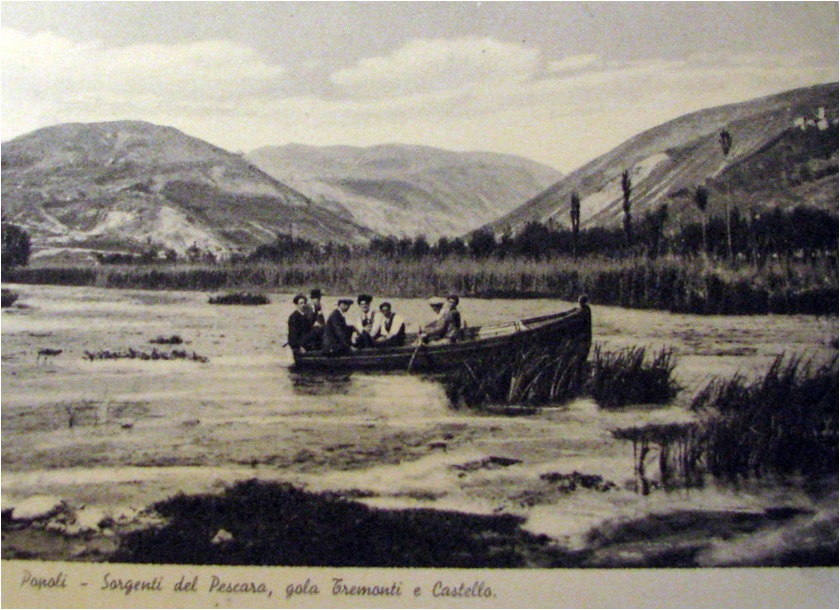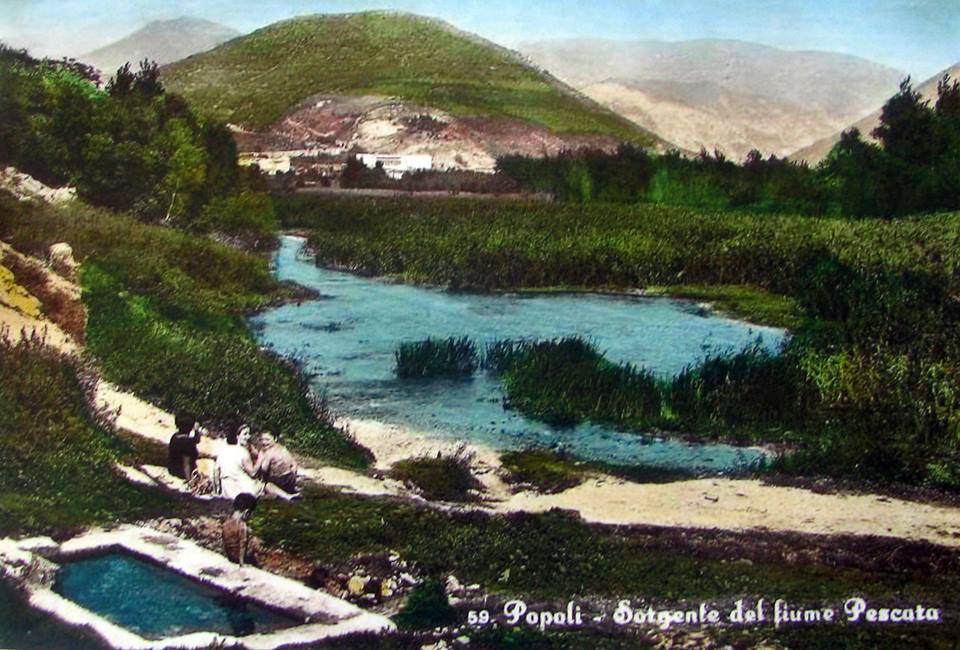 Between the 1970s and the early 1980s, the Pescara springs suffered their first severe attack from cement and asphalt with the creation of a provincial road leading directly to the springs, irreparably distorting the slope with rocks, meadows and bushes as can be seen in the photographs of the time. The construction of the Pescara-Rome motorway route in the late 1970s and early 1980s also contributed to the upheaval of a unique natural and cultural landscape. It was built right next to the naturalistic area and still today creates an important glimpse into the cultural landscape of Popoli and the panoramic view of Capo Pescara.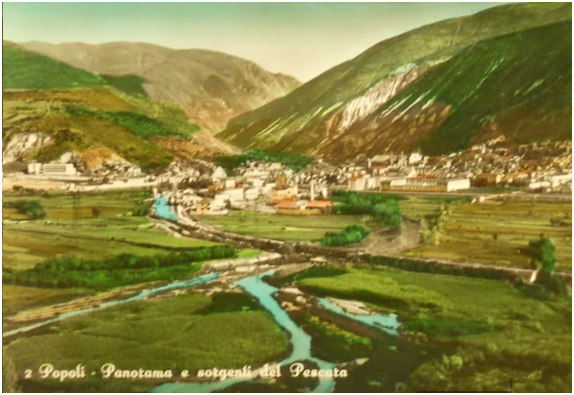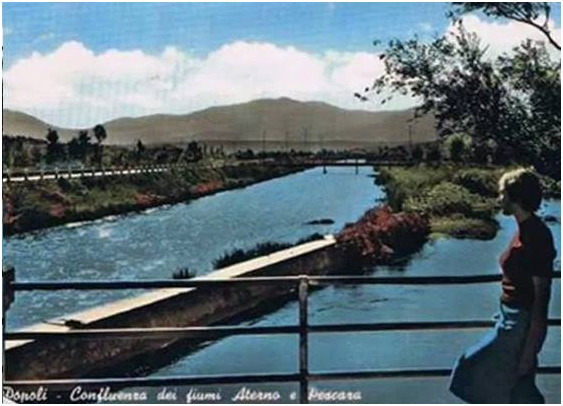 With the creation of the Nature Reserve 'Sorgenti del Pescara', a sharp turnaround was achieved by removing the asphalt (an absurd and incomprehensible project for those times) and trying as much as possible to renaturalise the site.
Nowadays, thanks to the commitment and perseverance of talented environmental experts, the Reserve has become a very important nature site that has a wide resonance not only in Abruzzo but also in the rest of Italy.
S